Welcome To Our Homeowner's Information Center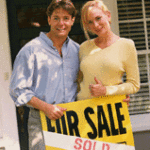 No one expected the market to crash like it has and tens of millions of Americans find themselves upside down. According to numerous estimates, some markets are comprised of over 60% Short Sale transactions. Well informed sellers choose the Short Sale option because it has a lesser impact on overall credit for a shorter period of time and it allows more flexibility and less costs to sell the property.
Listen to the difference between a Short Sale and a Foreclosure by watching the video below
Submit your own Short Sale here
Please contact us if you have questions
Regardless of your situation, you are not alone. We have helped many other homeowners in a similar situation. We are sympathetic to your personal circumstances, we understand what you are going through. We will treat you with the respect and dignity that you deserve. Contact Us today to discuss how we can help you with your particular situation.
Nationwide Short Sale Solutions is a leader in helping families nationwide to Short Sale their homes and move on with their lives. Listen to our Homeowner's video and audio presentation below.
Nationwide Short Sale Solutions has perfected a process to handle your Short Sale and a key component is our pre-approved Document Package which is used by most lenders.  The utilization of these documents, the state-of-the-art Short Sale software we use to track your Short Sale and the experienced staff we have to present the Short Sale package to the lenders and facilitate where needed is what makes Nationwide Short Sale Solutions unique and a leader.